Think Earth Second Grade Unit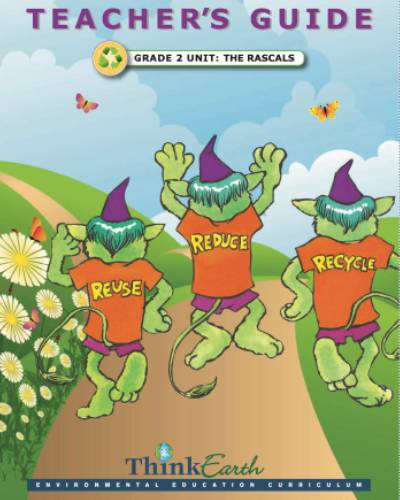 The grade 2 unit of Think Earth's environmental curriculum- The Rascals- focuses on the 3Rs. Students learn to reduce solid waste, reuse or repair products, and recycle materials, all of which will conserve natural resources and reduce pollution.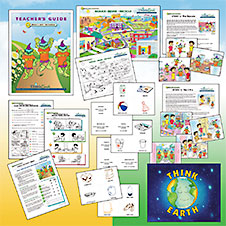 In the Grade 2 unit, students are introduced to:
the 3 Rs

reduce how much they throw away
reuse as much as they can
recycle whenever possible

the benefits of following the 3 Rs

creates less trash
conserves natural resources
reduces pollution
How to Teach Think Earth
Download all the materials onto your computer OR use them directly from the website.
The Teacher's Guide contains links to all the materials, so if using the Guide online, you can access the materials directly as you are teaching.
The Posters and Practice Exercises can be used in any of the following ways:
Project pages directly from a computer with a projector or smartboard.
Print pages and display them with a document camera.
Load pages onto students' tablets or computers.
Print and distribute pages to students.
The Videos and Songs can be used in any of the following ways:
Stream from this page to project video and play audio.
Download the files and play from your computer.
Load the files onto students' tablets or computers, or provide links for streaming.