Think Earth Third Grade Unit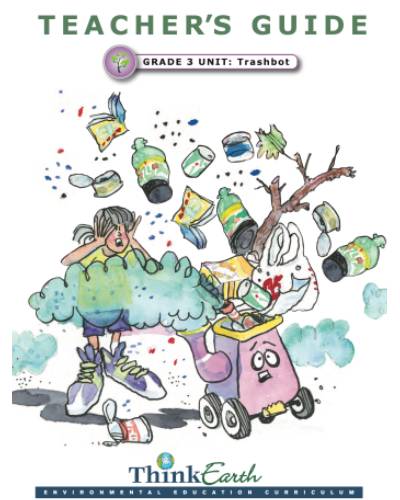 The Trashbot curriculum focuses on creating less pollution. Students learn that waste from the production, distribution, consumption, and disposal of products can pollute our land, water, and air.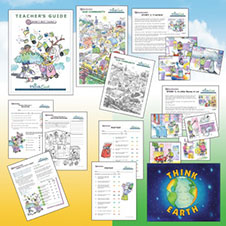 In the Grade 3 unit, students are introduced to pollution in the environment:
where pollution comes from
what effects pollution has
what we can do to create less pollution
How to Teach Think Earth
Download all the materials onto your computer OR use them directly from the website.
The Teacher's Guide contains links to all the materials, so if using the Guide online, you can access the materials directly as you are teaching.
The Posters and Practice Exercises can be used in any of the following ways:
Project pages directly from a computer with a projector or smartboard.
Print pages and display them with a document camera.
Load pages onto students' tablets or computers.
Print and distribute pages to students.
The Videos and Songs can be used in any of the following ways:
Stream from this page to project video and play audio.
Download the files and play from your computer.
Load the files onto students' tablets or computers, or provide links for streaming.