Sponsor Spotlight: Port of Los Angeles
News
The Port of Los Angeles, a sponsor of the Think Watershed project, has developed a variety of educational programs that help second-grade through college-age students understand port operations, global trade, jobs facilitated by the port, and environmental awareness. Think Earth provides the Port with an opportunity to teach students that environmental stewardship and the health of our planet is a responsibility shared by every human being.
Through the Think Earth Foundation, the Port provides Think Watershed "floating lab" harbor tours where students can see and learn about the many species of animals that live in San Pedro Bay. Students are captivated by the creatures they encounter on a Think Watershed excursion, which helps reinforce the impact that upstream polluters have on the health of the bay.
"We save the Think Watershed boat tours for our top-tier elementary and middle-school educators," says Port Communications Director Arley Baker. "Think Earth provides the tools that help teachers develop pre- and post-tour lesson plans that underscore the important role our youth play as protectors of our planet."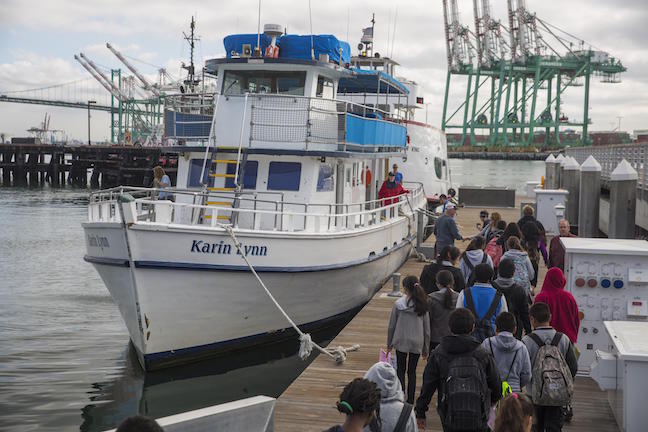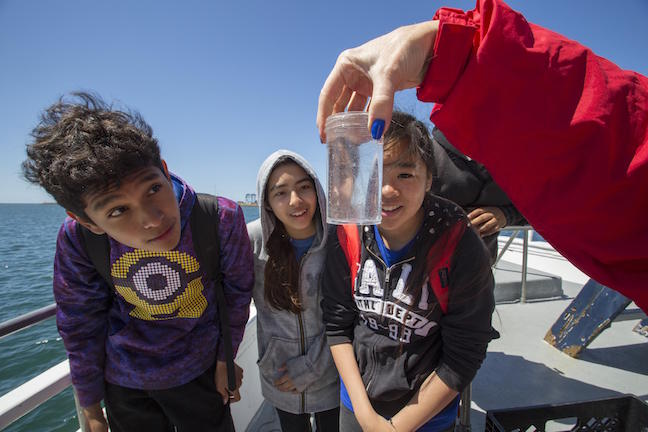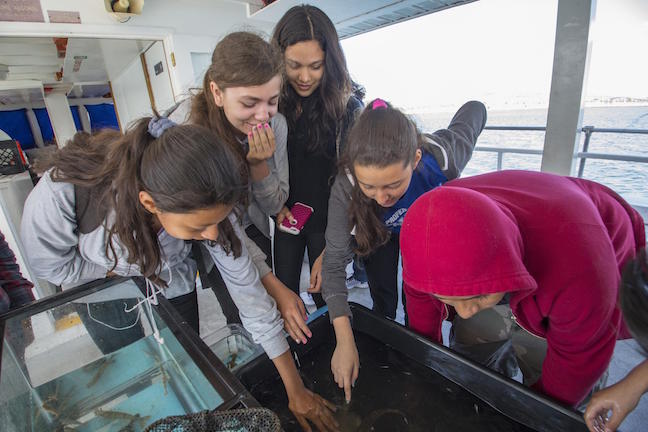 Learn more about the Port's educational programs here.